Add a personalised box!

Fast Delivery Available

Hand Made
Over 1 million boxes sold!
Find out below what our happy customers say, and try it for yourself.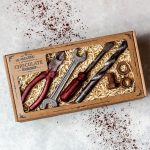 Rated 4.92 out of 5 based on

13

customer ratings
Sheila
26th of August 2017
I bought this for my Dad, who used to love DIY. He was absolutely thrilled to bits with it. He is refusing to eat it, because it is so realistic ( thank you for making your gifts remain edible for such a long time!). He shows it off to everyone who comes to visit him. This gift has given so much pleasure, thank you Amazing Chocolate Workshop!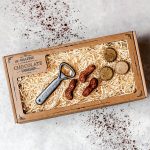 Rated 5.00 out of 5 based on

1

customer rating
SanDee Doffing
15th of January 2018
well received-great presentation and packaging.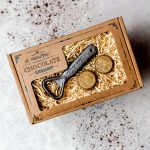 Rated 5.00 out of 5 based on

11

customer ratings
Bethany
17th of May 2019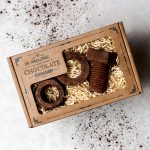 Rated 5.00 out of 5 based on

4

customer ratings
tacwadmin
11th of May 2017
Bought one each for all the lads at work for Christmas last year. Top class.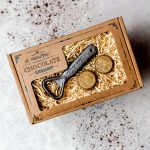 Rated 5.00 out of 5 based on

11

customer ratings
Hazel Bryant
11th of December 2017
Looks great doesn't look like you can eat it! Delivery was in secure packaging to prevent breakage. Will use again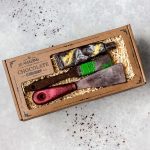 Rated 4.89 out of 5 based on

9

customer ratings
Julia Valentine
13th of August 2018
Absolutely superb, would highly recommend. Not only an excellent gift, it was a fun talking point too.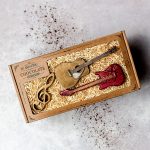 Rated 4.88 out of 5 based on

8

customer ratings
netty71
18th of February 2019
Great product Good detailing . Dissapointed my frst order was broken. But they quickly sent me a free of charge replacement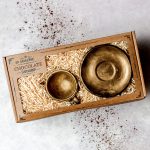 Rated 5.00 out of 5 based on

2

customer ratings
Kathryn Ward
18th of April 2020
A brilliant gift, almost too good to eat but you should as chocolate is superb quality. Arrived quickly & wrapped with great care. Highly recommend this product and this company.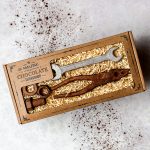 Rated 5.00 out of 5 based on

14

customer ratings
David
9th of November 2017
An Amazing Wonder ! Gave it to a friend for a Birthday Gift as he set out with wife in their 70 year old car on the annual London to Brighton Vintage Car Race. The car broke down and when the RAC came they gave them THIS box of tools to fix it.. The RAC put a photo of it - unopened - on their Twitter Feed so it is now a famous box of chocs that has gone around the world. Smiles all round.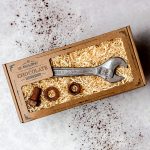 Rated 5.00 out of 5 based on

7

customer ratings
Caz
23rd of January 2017
Lovely gift idea & tasty too. Nut, bolt & washer all work but shame spanner doesn't fit the nut or bolt ....Still looks good 😁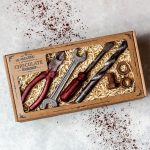 Rated 4.92 out of 5 based on

13

customer ratings
Louise
14th of June 2019
Even better in real life. My dad will be very happy with this for Father's Day.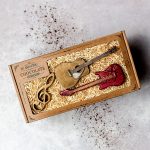 Rated 4.88 out of 5 based on

8

customer ratings
Kelly
29th of November 2019
Fantastic product, I order every Christmas for my husband, best chocolate he's tasted 😊 Great service, highly recommend. ⭐️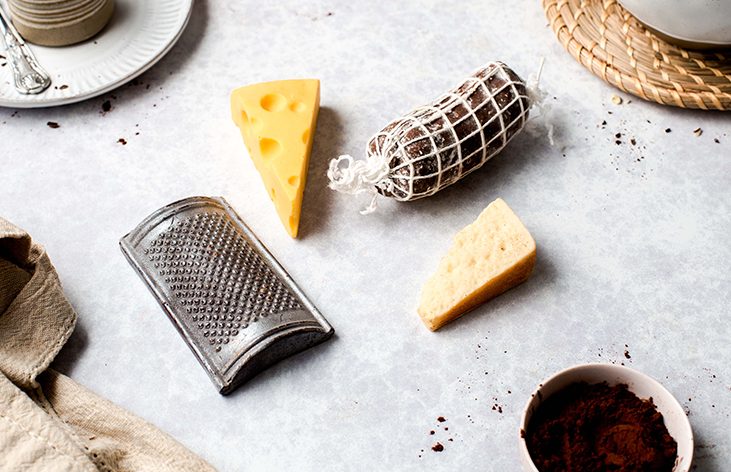 OK so it looks great, but does it taste good?
You'd be forgiven for wondering if our chocolate tastes nice. It looks weird, like tools and things. And you may never have thought of eating a horseshoe before. Could it be made of rubbish chocolate like that cheap, grainy 'advent calendar' stuff?
The short answer is we only use fine-grade, Venezuelan chocolate. But we know you'll be wanting a little more detail, so….
Here's a brief guide to the quality of the chocolate, the ingredients we use and why we use them… so you can tuck into that horseshoe knowing it's not going to taste like one.
QUALITY & INGREDIENTS:
We're really obsessive about the quality of our chocolate.
It's very time-consuming to make and the finished product is so visually fantastic it would be a tragedy to ruin it all with a cheap chocolate,
so we use truly top-notch ingredients to make our amazing creations.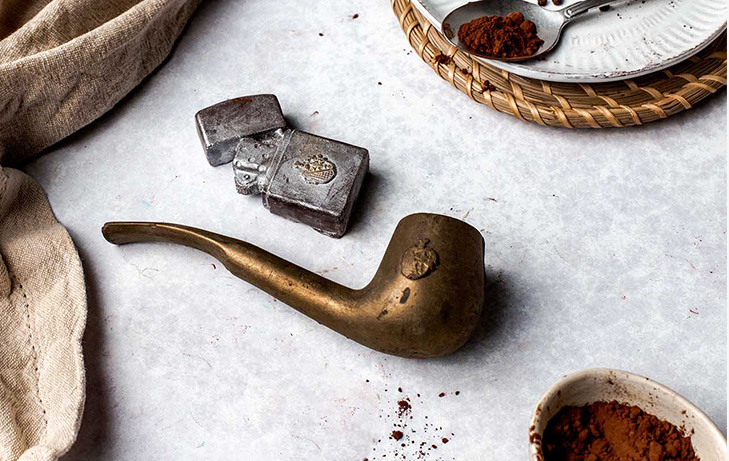 The Famous Trinitario Cocoa Bean.
This is what really sets us apart. We use a rather special cocoa bean called the 'Trinitario', from Venezuela; an extremely sought after variety used in less than 10% of worldwide chocolate production due to the expertise needed to grow them.
They are world-renowned for their fine flavour and only used by premium producers. Google 'Trinitario Cocoa Beans' and you'll see it really is the real deal.
Fine-grade ingredients = fine flavour.
Our cocoa beans are carefully sourced and chosen for their luxurious, indulgent flavour, making our chocolate pieces truly special both to look at and to taste.
Our plain chocolate is naturally velvety, smooth and creamy and contains less sugar than a lot of every day chocolate you might find in the supermarket.
High cocoa content. No compromise.
We put 64% cocoa in our creamy plain chocolate, giving it the perfect balance of sweetness and rich indulgence; it's mellow and moreish without any lingering bitterness.
Our milk chocolate contains a high 37% cocoa and our white contains a minimum of 30% cocoa. The result is all in the flavour, fine chocolate that's sweet without
being sickly.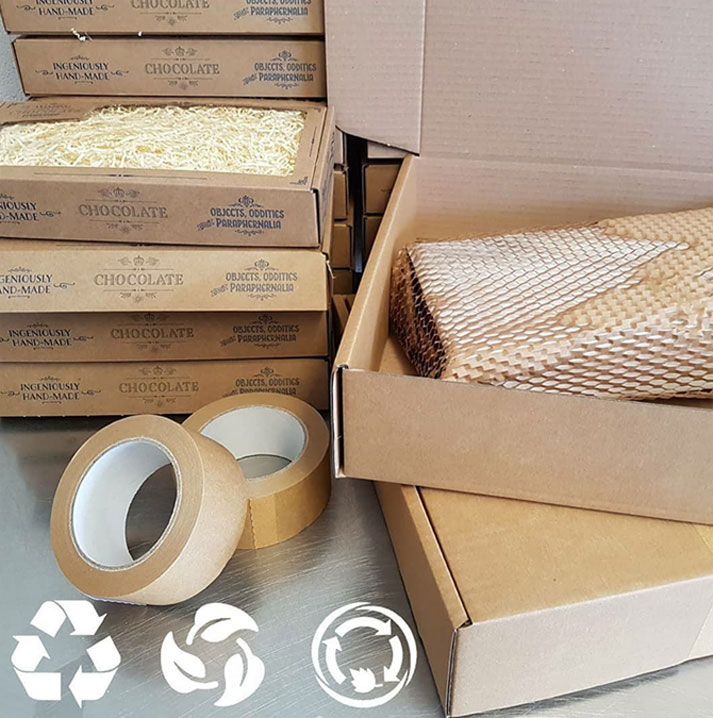 Minimum environmental
impact & postman-proof
packaging.
Your gifts come perfectly packed with award-winning recyclable gift boxes with a recyclable food-grade paper filling and biodegradable film window.
All securely wrapped in biodegradable padding and a fully recyclable outer box sealed with paper tape.

Plant-based.
Minimalized food waste.
We're really obsessive about the quality of our chocolate.
Our chocolate has a naturally long shelf life of 6 months to reduce food waste. All of our products are vegan and use zero animal products, making them better for the planet, the animals, and the people, with no compromise on taste.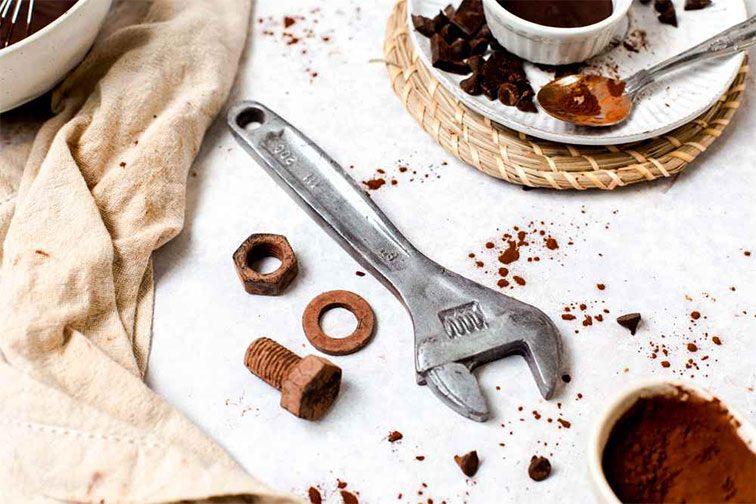 Frequently Asked Questions