Unique Wholesale Chocolate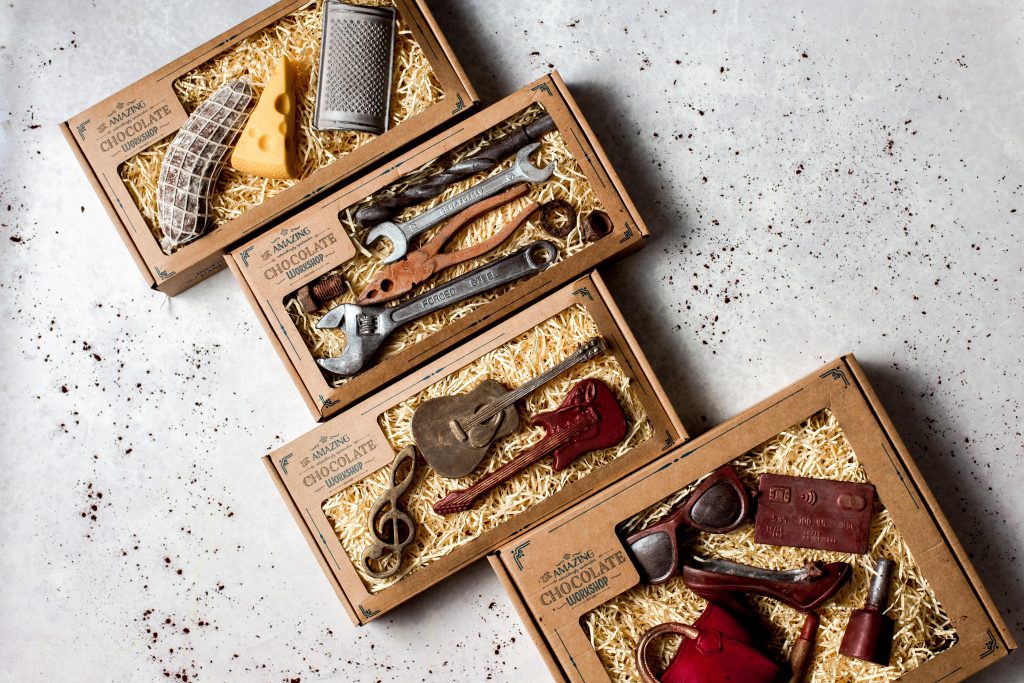 Head-turning Chocolate Gifts
Need to stand out from the crowd?
Whether you are a small retailer looking to add some quirky items to your range, or a large multi-national, we would be more than happy to see to your needs across any range of budgets.
We're like a little department store of quirky chocolate, with wonderfully designed products to suit anyone!
Add award-winning chocolate to your product range
Get in touch using the form below for prices and some helpful advice.
We can ship wholesale to anywhere in the world and can work with small or large volume orders.
We can ship worldwide: directly to you or dropship straight to your customers
Perfect for marketplace websites.
Save time, money and hassle and let us despatch your orders for you. We offer worldwide shipping options, so no matter where you or your customers are, we can ship.
We already have bespoke outer packaging for all of our gift box sizes, and we're used to packing the chocolate safely and professionally.
We can pack the products along with any other promotional material you want to include, and send them fully tracked to your customers.
All of our packaging is plastic-free, eco-friendly, compostable, recyclable and bio-degradable.
No ordinary chocolate:
The Famous Trinitario Cocoa Bean.
This is what really sets us apart. We use a rather special cocoa bean called the 'Trinitario', from Venezuela; an extremely sought after variety used in less than 10% of worldwide chocolate production due to the expertise needed to grow them.
They are world-renowned for their fine flavour and only used by premium producers. Google 'Trinitario Cocoa Beans' and you'll see it really is the real deal.
Fine-grade ingredients = fine flavour.
Our cocoa beans are carefully sourced and chosen for their luxurious, indulgent flavour, making our chocolate pieces truly special both to look at and to taste.
Our plain chocolate is naturally velvety, smooth and creamy and contains less sugar than a lot of every day chocolate you might find in the supermarket.
High cocoa content. No compromise.
We put 64% cocoa in our creamy plain chocolate, giving it the perfect balance of sweetness and rich indulgence; it's mellow and moreish without any lingering bitterness.
Our milk chocolate contains a high 37% cocoa and our white contains a minimum of 30% cocoa. The result is all in the flavour, fine chocolate that's sweet without
being sickly.
Need a quick quote or more info?
Complete the form below and we'll get back to you by email