CHOCOLATE. MAGIC.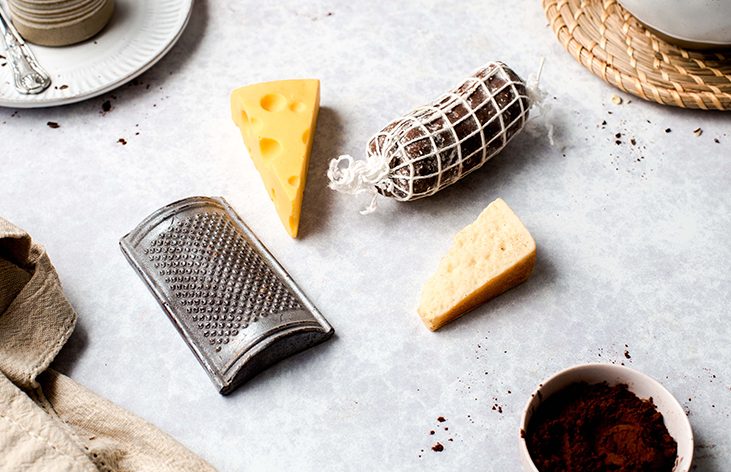 OK so it looks great, but does it taste good?
You'd be forgiven for wondering if our chocolate tastes nice. It looks weird, like tools and things. And you may never have thought of eating a horseshoe before. Could it be made of rubbish chocolate like that cheap, grainy 'advent calendar' stuff?
The short answer is that all of our items are made from fine-grade chocolate including some of the world's best cocoa beans. But we know you'll be wanting a little more detail, so….
Here's a brief guide to the quality of the chocolate and the special cocoa beans that make it so delightful… so you can tuck into that horseshoe knowing it's not going to taste like one.
QUALITY & INGREDIENTS:
We're really obsessive about the quality of our chocolate and never compromise on taste.
It's very time-consuming to make and the finished product is so visually fantastic it would be a tragedy to ruin it all with a cheap chocolate, so we insist on truly top-notch ingredients to make our amazing creations.
What's more, all of our chocolate is suitable for vegans. We don't use any animal products in our amazing recipe. Even our creamy, dreamy smooth white choc!
The Famous Trinitario & Forester Cocoa Beans.
This is what really sets us apart. Our chocolate is made with rather special cocoa bean varieties called the 'Trinitario' and 'Forastero'. The Trinitario is an extremely sought after variety used in less than 10% of worldwide chocolate production due to the expertise needed to grow them.
They are world-renowned for their fine flavour and only used by premium producers. Google 'Trinitario Cocoa Beans' and you'll see it really is the real deal.
Fine-grade ingredients = fine flavour.
Our cocoa beans are carefully sourced and chosen for their luxurious, indulgent flavour, making our chocolate pieces truly special both to look at and to taste.
Our plain chocolate is naturally velvety, smooth and creamy and contains less sugar than a lot of every day chocolate you might find in the supermarket.
High cocoa content. No compromise.
We insist on at least 60% cocoa in our creamy plain chocolate, giving it the perfect balance of sweetness and rich indulgence; it's mellow and moreish without any lingering bitterness.
Our white choc contains a minimum of 30% cocoa. The result is all in the flavour, fine chocolate that's sweet without being sickly.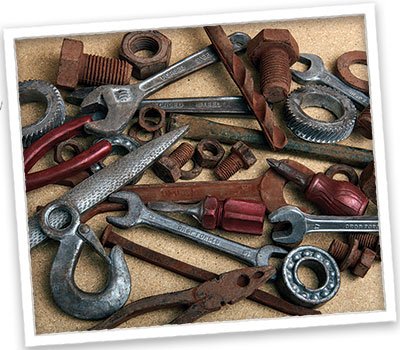 How do we do it?
So, you'd like to learn the mysterious art behind our brain-melting oddities?
Without spilling the cocoa beans on exactly how it's done, here's a sneak peek:
A TYPICAL BEGINNING
There's no whizzy machinery involved in the process, in fact the majority of the craft involves traditional chocolate-making methods.
Every item is individually hand-made, starting with those rather special cocoa beans.
THE TOP SECRET MIDDLE BIT…
We think our chocolate's a little bit magical, and any magician worth their salt never reveals the secrets behind their tricks… sorry guys.
HAND-APPLYING THE FINISHING TOUCHES
Whether it's rusty old tools or nice shiny keys, the final finish really helps to give the chocolate its eye-catching appearance, which is why every individual piece is finished by hand. Painstaking, yes, but we think it's worth it.