Box
ADD UP TO 9 AMAZING CHOCOLATE MASTERPIECES!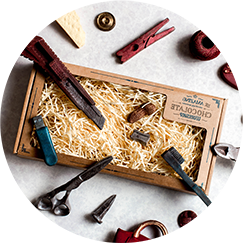 Simply select any products below and we'll make a perfectly presented gift box for you.
YOUR GIFT BOX:
Large 4-Piece Dark Heart Puzzle
Broken Heart & Key Set - Red & Gold
Broken Heart & Key Set - Gold & Dark

Swipe for more items...

Personalise
PERSONALISE THE BOX FOR JUST £3.50!
Skip this step
MAKE YOUR GIFT TRULY PERSONAL
Simply enter the name of your recipient and a little message and we'll print it just for you.
You can even add a photo for only £1.50 if you want to go the extra mile!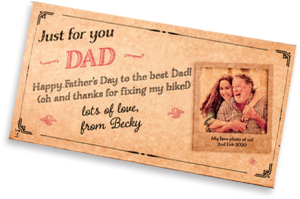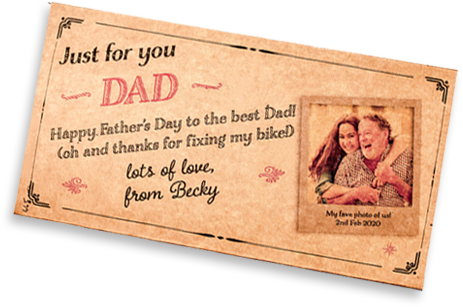 Add a personalised box!

Fast Delivery Available

Gluten Free

Hand Made

Vegan
Over 1 million boxes sold!
Find out below what our happy customers say, and try it for yourself.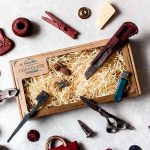 Rated 4.96 out of 5 based on

25

customer ratings
jhlambert
13th of May 2021
I made up a golf related gift box for my nephew to celebrate his first professional tournament top 10 finish, he was totally blown away and his dad thought he'd ordered a new golf club head! They said the chocolate tasted great as well. Thank you for helping me deliver a knockout gift which has earned me many 'aunty' points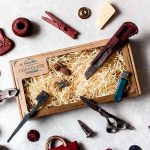 Rated 4.96 out of 5 based on

25

customer ratings
Suzanne H
18th of June 2021
I have bought boxes from you before, so knew the quality would be excellent, but this was the first time I built my own, and when it arrived I was surprised it looked better than I had imagined. The personalised box is also an awesome addition, and I know this gift will be appreciated on Father's Day. Thank you for once again exceeding my expectations.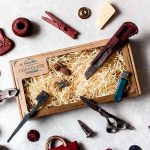 Rated 4.96 out of 5 based on

25

customer ratings
Violeta Newman
19th of August 2021
WOW!!! I never saw such realistically made tools!!! Amazing gift!!!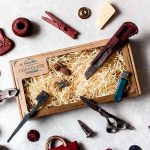 Rated 4.96 out of 5 based on

25

customer ratings
nikkimilner72
12th of October 2021
We built our own box for a friends 50th. Unfortunately the delivery company let them down with a non delivery!! The Chocolate Workshop were really helpful and immediately sent out a replacement box. Two weeks later the first box finally turned up. I informed the company just so they were aware. Would definitely use this company again, the chocolates look amazing and are so realistic.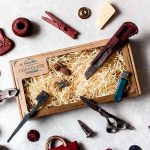 Rated 4.96 out of 5 based on

25

customer ratings
Christine
26th of November 2021
So easy to create a unique gift. The quality of the pieces to choose from is excellent. So many items which cover many hobbies, jobs and lifestyles. Came nicely presented. A quick efficient service. As it's a Christmas gift I can't comment on the taste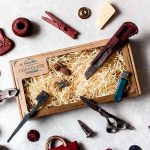 Rated 4.96 out of 5 based on

25

customer ratings
Sheila Brown
29th of November 2021
Bought for a birthday very fast and secure delivery better than I expected a unique present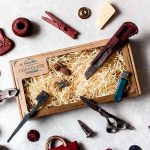 Rated 4.96 out of 5 based on

25

customer ratings
Delighted!
1st of December 2021
I found this website and decided it was a brilliant way to buy Christmas presents this year for a number of people, having the option to really tailor it to each person that would let them know that I had thought about them. I was delighted by the speed of it reaching me. I love the look of all that I chose and can barely wait to see everyone's reaction on the 25th. I can't vouch for the taste as they are yet to be tried, however from the reviews that I read in advance, I am not expecting anyone to be disappointed!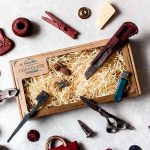 Rated 4.96 out of 5 based on

25

customer ratings
cultaine
6th of December 2021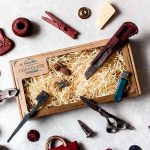 Rated 4.96 out of 5 based on

25

customer ratings
Graham Stevenson
7th of December 2021
The 2 boxes I ordered, chocolate breakfast and tool kit, look amazing. They were delivered within a week ( despite me messing up the order) and customer service was impeccable in sorting out my mistake. Can't wait to see my families reaction to the Xmas Morning Breakfast I've prepared.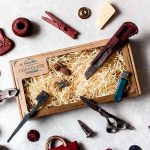 Rated 4.96 out of 5 based on

25

customer ratings
Mike Ayre
10th of December 2021
We bought the tool kit as a Christmas present. The tools look remarkably real, and - following the box being dropped by the postie (and new bits sent by you) - I can confirm that they also taste great, as we could eat the broken bits! However, the best part was the extremely helpful and immediate support we had to replace the broken tools - very impressive!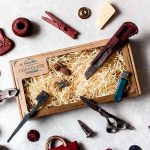 Rated 4.96 out of 5 based on

25

customer ratings
Emma
15th of December 2021
Simply the best! What an amazing gift, so realistic, can't wait for birthdays to come around now!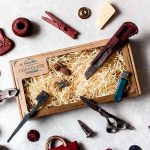 Rated 4.96 out of 5 based on

25

customer ratings
Joanne James
16th of December 2021
Amazing! I made 2 boxes, one for my husband and one a friend . There are so many things to choose from,it's really easy to personalise them . They look amazing and the choc is top quality and delicious.everything came well packaged and presented and was super quick.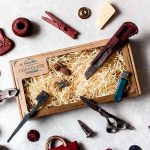 Rated 4.96 out of 5 based on

25

customer ratings
P Beaumont
18th of December 2021
Bought 2 sets for gifts ,one was broken when it arrived but thanks to an efficient person on the phone replacements were sent out immediately. Thank you, they are so realistic,I can't wait to see the recipients faces when they open them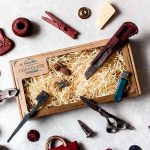 Rated 4.96 out of 5 based on

25

customer ratings
ANGELA ARNOLD
22nd of December 2021
The order came quickly and the chocolates look amazing, can't wait to see the reaction of the people I bought them for, and can't speak highly enough of the fantastic customer service, brilliant company and I would highly recommend them.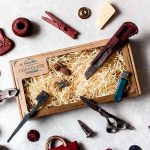 Rated 4.96 out of 5 based on

25

customer ratings
JULIE BYRNE
25th of December 2021
I ordered three boxes for Christmas presents, they arrived promptly and in very good condition. Each box was individually labelled and packed with care the chocolate looks fantastic we haven't eaten any yet - it looks too good to eat :)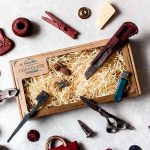 Rated 4.96 out of 5 based on

25

customer ratings
Burley Amanda
26th of December 2021
The chocolate box was well packed for delivery. The chocolate pieces themselves were so realistic. Will be buying again.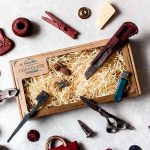 Rated 4.96 out of 5 based on

25

customer ratings
Annmarie Pagan
29th of December 2021
These gifts boxes are absolutely fantastic - I created three - each personalised with items for family members and they were amazed with the detail. These are the most beatiful chocolate items I and they have ever seen. They were thrilled. The detail in each piece is fantastic and the chocolate is superb quality. Thank you so much - I loved giving these gifts as much as my family loved receiving them.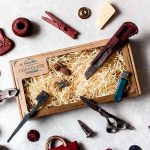 Rated 4.96 out of 5 based on

25

customer ratings
John Morris
29th of December 2021
Great chocolate. Very tasty. But even better was the customer service. I ordered 3 gift boxes. An item (pliers) in one of them was broken upon receipt. But a quick email to them, saw a replacement sent very quickly and still in time for Christmas. They were really well packaged, so I can only assume that the courier (think it was Yodel) chose to throw the box around, even though it clearly had FRAGILE in big letters on the front.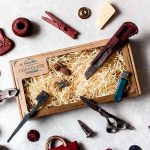 Rated 4.96 out of 5 based on

25

customer ratings
Judy Booth
1st of January 2022
Absolutely thrilled with the selection that I ordered. It looked so realistic and suited my purpose perfectly. The gift was for the surgeon who provided me with two new hips, consequently restoring me to full, pain-free mobility. I selected a hammer, chisel, hacksaw and screw driver. The whole thing was much bigger than I expected, which was a bonus, and I loved the way my message was displayed on the box. It even had the recipient's name on, which again, I wasn't expecting. The contents had shifted a little and I read that I could open the box to rearrange them but I saw that there was a circular label sealing the box and was reluctant to open it and possibly mar the looks so I left it alone. Maybe a spare sealing label sent out with orders? The ONLY reason I did not give 5 stars is because I have no idea what the chocolate tastes like and won't know for 6 months or so but if it tastes as good as it looks, then I would certainly give it 5 or may be even 10! Thank you so much, Amazing Chocolate Workshop.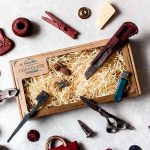 Rated 4.96 out of 5 based on

25

customer ratings
Sarah Thompson
2nd of January 2022
Although the initial delivery brought disappointment, with a major item missing and two items arriving damaged, it's not how you start, it's how you finish, as they say. I tried phoning the company, but they were understandably busy at the season most associated with chocolate! I then emailed details of the situation, and the matter was swiftly resolved with courtesy and kindness. The team deserve high praise for their ability to put things right when errors occur, their customer service was exemplary. As for the products themselves, they are exquisite, unique in product range and they brought joy and delight to all the recipients. Wishing all at the Amazing Chocolate Workshop a truly wonderful and productive year ahead.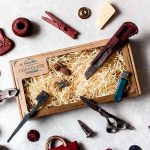 Rated 4.96 out of 5 based on

25

customer ratings
Jim
3rd of January 2022
Absolutely brilliant! My family honestly thought it was a box of real buttons and tools! The presentation was perfect, and the chocolate was incredible! Thank you!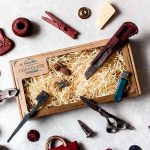 Rated 4.96 out of 5 based on

25

customer ratings
Bobby Macdonald
7th of January 2022
Very good products. Was a break in one delicate item, but very quick and helpful customer service had it resolved very quickly and efficiently. Definitely recommend.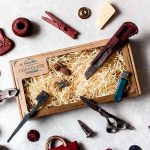 Rated 4.96 out of 5 based on

25

customer ratings
Paul Brooks
8th of January 2022
I ordered two personalised gift packed sets from the Amazing Chocolate workshop just before Christmas. Both were beautifully crafted, superb quality products that made for excellent and very well-received Christmas gifts. One of my original items had been out of stock, but staff from Chocolate workshop called to let me know and helped me to order a replacement of higher value which they did not charge me for. Everything arrived in good time for Christmas. Excellent products. beautiful personalisation, and superb customer service. Thanks to everyone at the Amazing Chocolate workshop!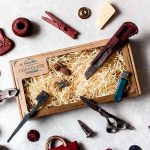 Rated 4.96 out of 5 based on

25

customer ratings
Leigh Trifari
9th of January 2022
I'm not a huge fan of Internet shopping--I'll just put that out there right now. Especially when I'm being bombarded by Facebook ads all the time. But Christmas was coming and I needed a gift for my husband (who is VERY hard to shop for, as he always says "I don't want anything for Christmas", but always manages to delight in at least one gift under our tree each year). This year, I was running out of ideas when lo and behold ! an ad for the Chocolate Workshop showed up one day. So many boxes ticked with this impulse buy: made in GB (always like to support local businesses); vegan (husband and I are both life-long vegans); quick service (got it in time for Christmas!); the personlised greeting option; and of course, the selection! My husband has been spending an extra amount of effort these last 2 years repairing items around the house so as to save us some money, and so buying him a set of new "tools" seemed only proper. He was SOOOOOO delighted and totally surprised when he opened his gift on Christmas Day. The only problem now is: he doesn't want to eat them--they look so realistic! Well done to the Amazing Chocolate Workshop!! I will definitely order again and again!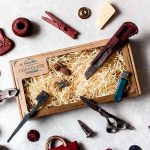 Rated 4.96 out of 5 based on

25

customer ratings
Bernadette Tate
14th of January 2022
Amazing looking realistic looking mechanics tools. Well packaged and delivered quickly
How it works?
1. Choose some stuff
Pick from over 160 quirky chocolate objects to suit your recipient We'll box it up for you and make it look incredible.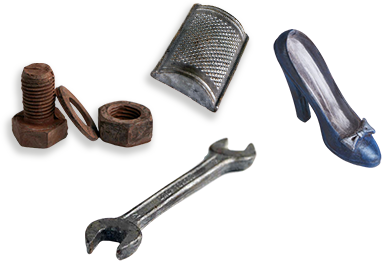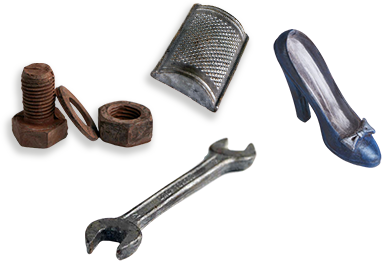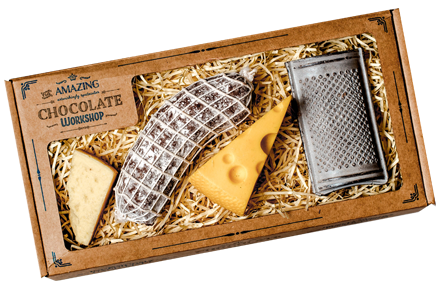 2. Say something nice
Enter the name of your recipient and a little message. We'll print it just for you. Having a case of writer's block? Use some of our handy suggestions. You can even add a photo if you want to go the extra mile!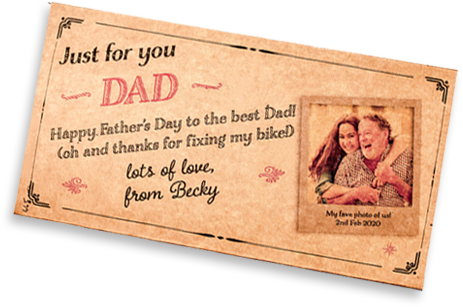 Easy as that!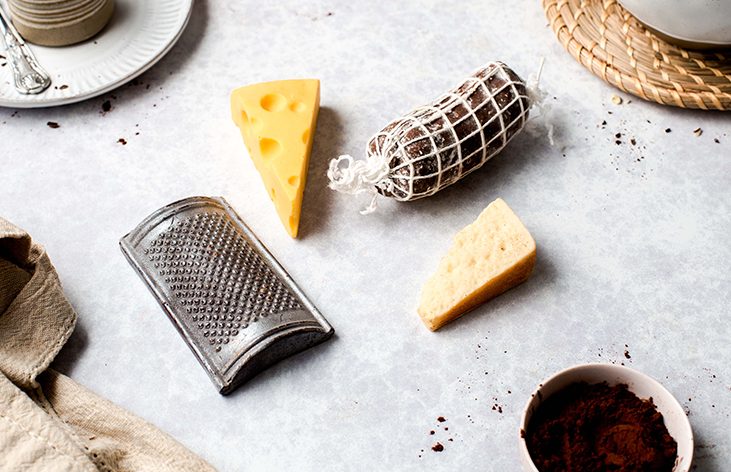 OK so it looks great, but does it taste good?
You'd be forgiven for wondering if our chocolate tastes nice. It looks weird, like tools and things. And you may never have thought of eating a horseshoe before. Could it be made of rubbish chocolate like that cheap, grainy 'advent calendar' stuff?
The short answer is we only use fine-grade, Venezuelan chocolate. But we know you'll be wanting a little more detail, so….
Here's a brief guide to the quality of the chocolate, the ingredients we use and why we use them… so you can tuck into that horseshoe knowing it's not going to taste like one.
QUALITY & INGREDIENTS:
We're really obsessive about the quality of our chocolate.
It's very time-consuming to make and the finished product is so visually fantastic it would be a tragedy to ruin it all with a cheap chocolate,
so we use truly top-notch ingredients to make our amazing creations.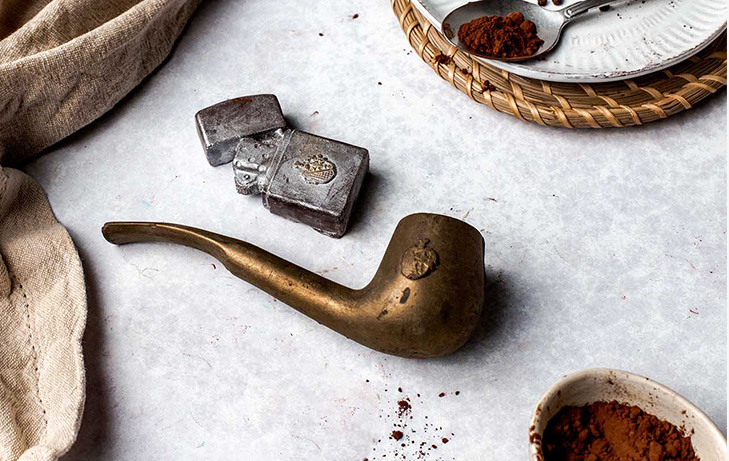 The Famous Trinitario Cocoa Bean.
This is what really sets us apart. We use a rather special cocoa bean called the 'Trinitario', from Venezuela; an extremely sought after variety used in less than 10% of worldwide chocolate production due to the expertise needed to grow them.
They are world-renowned for their fine flavour and only used by premium producers. Google 'Trinitario Cocoa Beans' and you'll see it really is the real deal.
Fine-grade ingredients = fine flavour.
Our cocoa beans are carefully sourced and chosen for their luxurious, indulgent flavour, making our chocolate pieces truly special both to look at and to taste.
Our plain chocolate is naturally velvety, smooth and creamy and contains less sugar than a lot of every day chocolate you might find in the supermarket.
High cocoa content. No compromise.
We put 64% cocoa in our creamy plain chocolate, giving it the perfect balance of sweetness and rich indulgence; it's mellow and moreish without any lingering bitterness.
Our milk chocolate contains a high 37% cocoa and our white contains a minimum of 30% cocoa. The result is all in the flavour, fine chocolate that's sweet without
being sickly.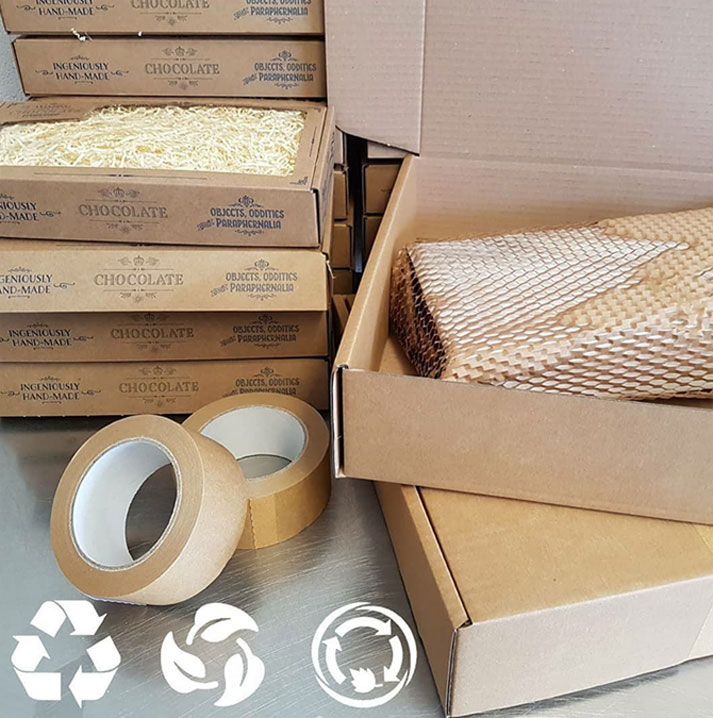 Minimum environmental
impact & postman-proof
packaging.
Your gifts come perfectly packed with award-winning recyclable gift boxes with a recyclable food-grade paper filling and biodegradable film window.
All securely wrapped in biodegradable padding and a fully recyclable outer box sealed with paper tape.

Plant-based.
Minimalized food waste.
We're really obsessive about the quality of our chocolate.
Our chocolate has a naturally long shelf life of 6 months to reduce food waste. All of our products are vegan and use zero animal products, making them better for the planet, the animals, and the people, with no compromise on taste.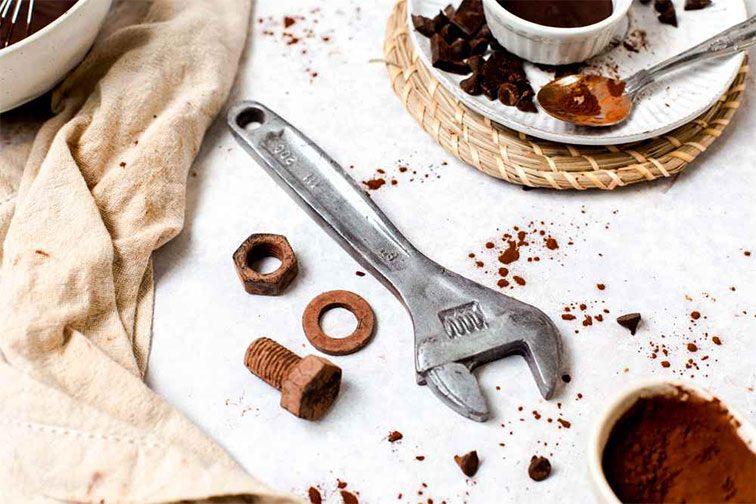 Frequently Asked Questions