Box
ADD UP TO 9 AMAZING CHOCOLATE MASTERPIECES!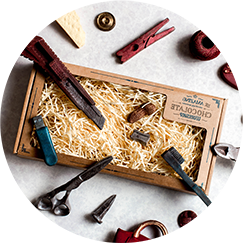 Simply select any products below and we'll make a perfectly presented gift box for you.
YOUR GIFT BOX:

Swipe for more items...

Personalise
PERSONALISE THE BOX FOR JUST £3.50!
Skip this step
MAKE YOUR GIFT TRULY PERSONAL
Simply enter the name of your recipient and a little message and we'll print it just for you.
You can even add a photo for only £1.5 if you want to go the extra mile!
CHOOSE YOUR DESIGN