CHOCOLATE. FOR. THE. PEOPLE.
We work with 100% traceable and sustainable chocolate
The cocoa beans for our amazing chocolate creations are bought as much as possible directly from farmer cooperatives. This way, the farmers earn a better price for their crops, can invest in their farms and improve their livelihoods.
Great taste means the world to us – and probably to you too. That's why we choose our chocolate wisely. And its taste is more than the skill of our chocolatiers making spanners and nuts and bolts out of it. It starts at the source, with the love and passion of the cocoa farmers. Their care for the soil, the forests and the earth make the cocoa trees thrive. Their craftsmanship yields better cocoa beans, full of taste…..
Great food starts with knowing and trusting the people behind it. The people who grow the ingredients and respectfully work with nature. To guarantee that the farmers thrive, get the best out of their crops and earn a fair price for their crop, we make a choice for sustainable chocolate.
Every day, we create incredible chocolate objects that we love – and that you love too, we hope. And every day, we try to keep our quality standards high. We believe that by doing so, we can add our bit to the quality of life of everyone who pays us a visit.
EMPOWERING
A NEW GENERATION OF WOMEN FARMERS
Part of the revenue from the chocolate we use is invested in training programmes for women in West Africa.
These programmes empower women in turning their entrepreneurial dreams into real business and become successful cocoa farmers.
In turn, these women-farmers become financially independent and can support their families better.
The programme includes:
Financing women's agroforestry training to create more female farmers and trainers, making them self-sufficient and able to diversify their income.
Giving women training in literacy, financial management and good agricultural practices so they can run their own businesses.
Raising awareness about women's rights, empowerment and gender sensitivity to strengthen their role in their community and participation in governance structures. 
Addressing the root cause of child labour because woman earning a stable income can send their children to school.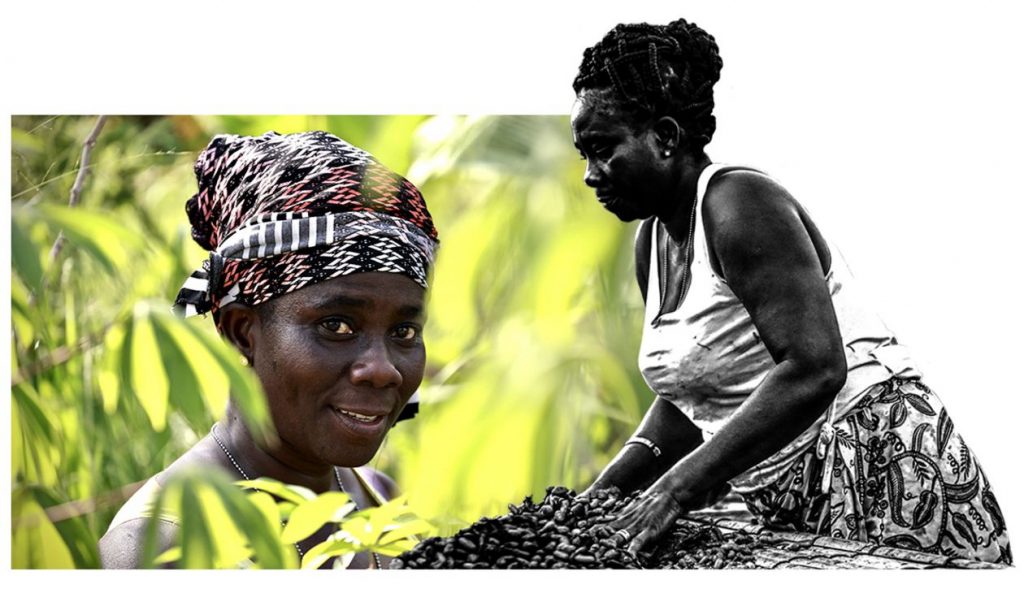 ELEVATING THOUSANDS OF FARMERS TO COCOA CRAFTSMEN
Part of the revenue from all of the chocolate we us is reinvested in farmer training and farming tools to elevate farmers into experts. With their crops, we can continue bringing you superior taste. And in turn, they make a better living out of cocoa farming.
This includes:
Providing training on good agricultural practices, literacy and numeracy skills and child protection so farmers can commercialise their product and inspire the youth in their communities.
Paying a cash premium to farmers and providing them access to tools, equipment, infrastructure and education to thrive.
Ensuring that farmers can register for a savings account, make money deposits and access their credit. 
FOSTERING A NEW GENERATION OF YOUNG FARMERS
Our chocolate empowers young people to make their entrepreneurial ambitions come true. They get access to training and tools to convert start-up cocoa farms into upscale farms and become the thriving farmers of tomorrow.
The programme includes:
Facilitating young farmers with modern agronomy training so they can change their smallholder farms into thriving communities of professionalised, commercial farms.
Giving young farmers the basic financial & management coaching they need to make smart financial choices.
Creating demonstration plots to showcase innovative farming methods like, carbon sequestration, correct fertiliser use and crop protection.
Providing farmer support including direct access to planting, financial services and access to plots of farmland.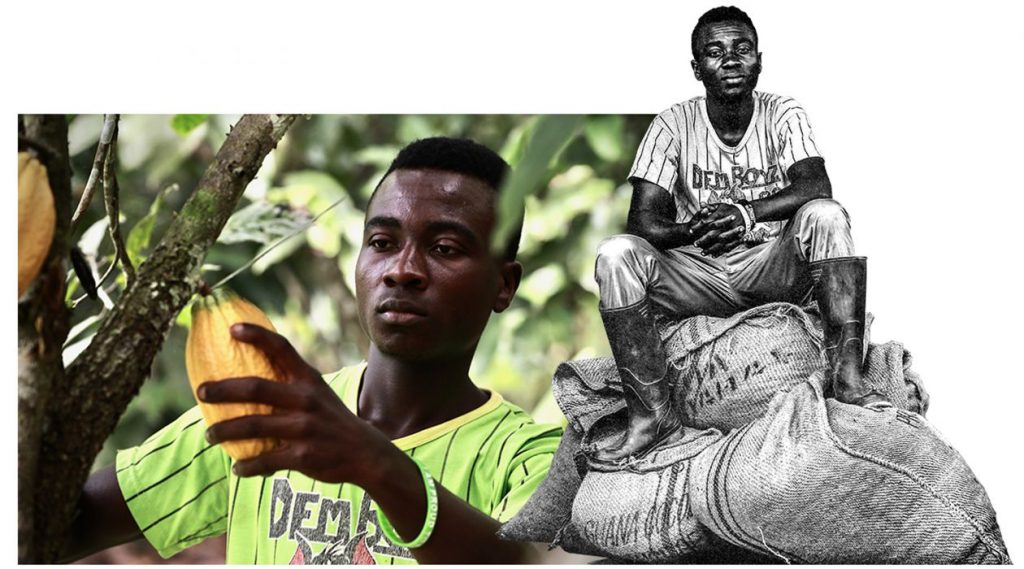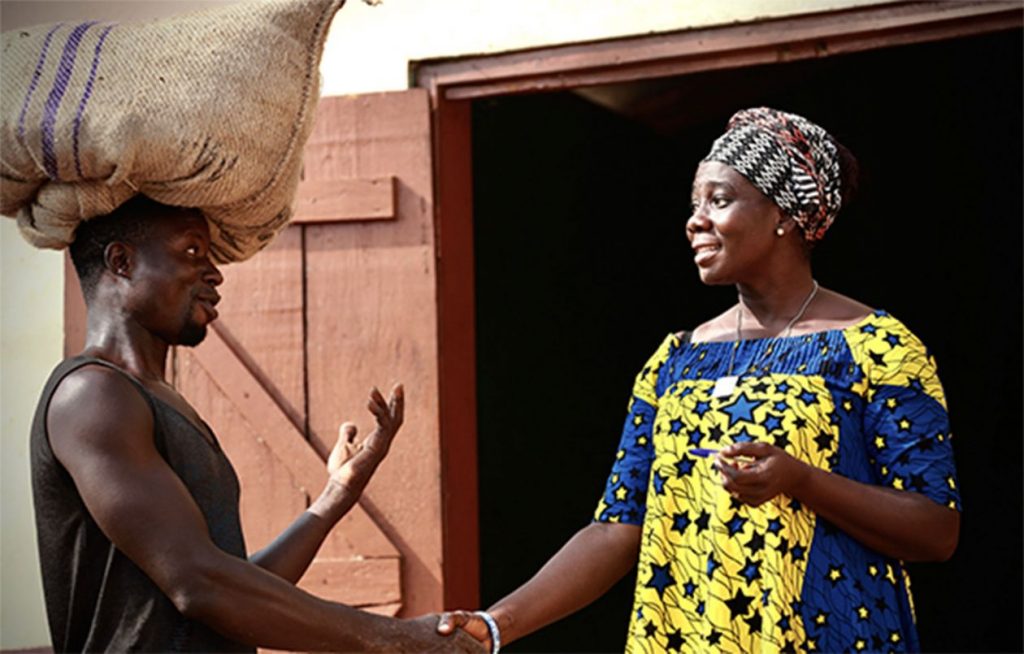 GREAT FOR TASTE. FAIR FOR FARMERS
Part of the revenue of this chocolate goes back to farmers. It is invested in training programmes and tools for cocoa farmers to become better craftsmen. And better beans means better taste, and a better price for their crop.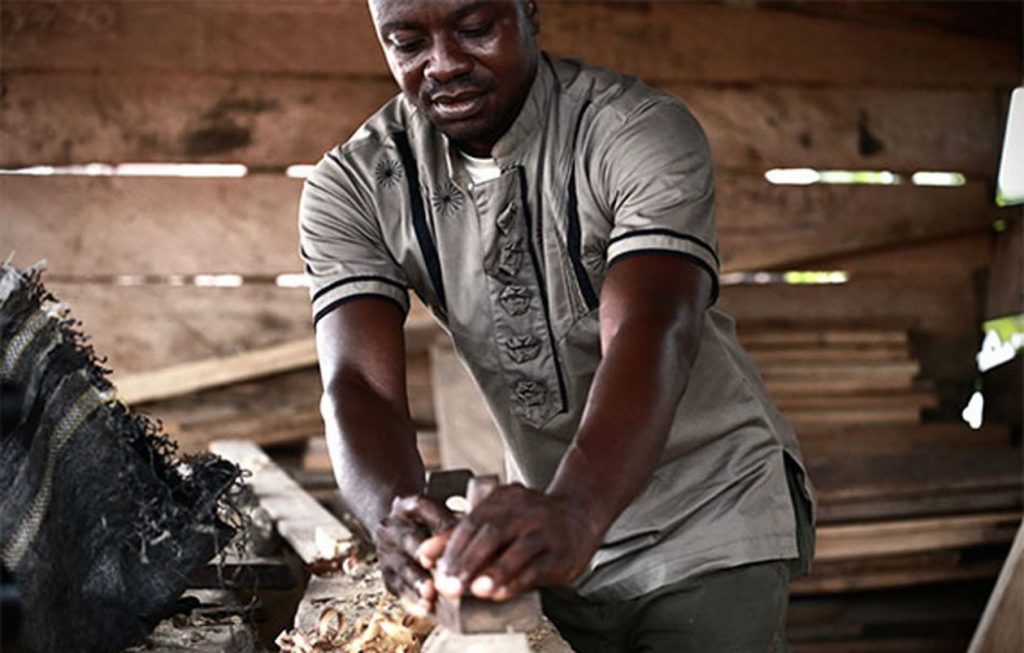 CHOCOLATE THAT MAKES EVERYONE WIN
For every bit of chocolate we buy, part of the revenue is reinvested in farmer training and coaching. This way, cocoa farmers become better farmers, make a better income and can keep spoiling us with great taste.